Meatless Monday is an organization promoting going meatless for at least one day of the week. It's good for the Mother Earth and the animals especially. I am happy to participate in the movement with my veggie recipes 🙂
This weekend I've created this super tasty broccoli soup.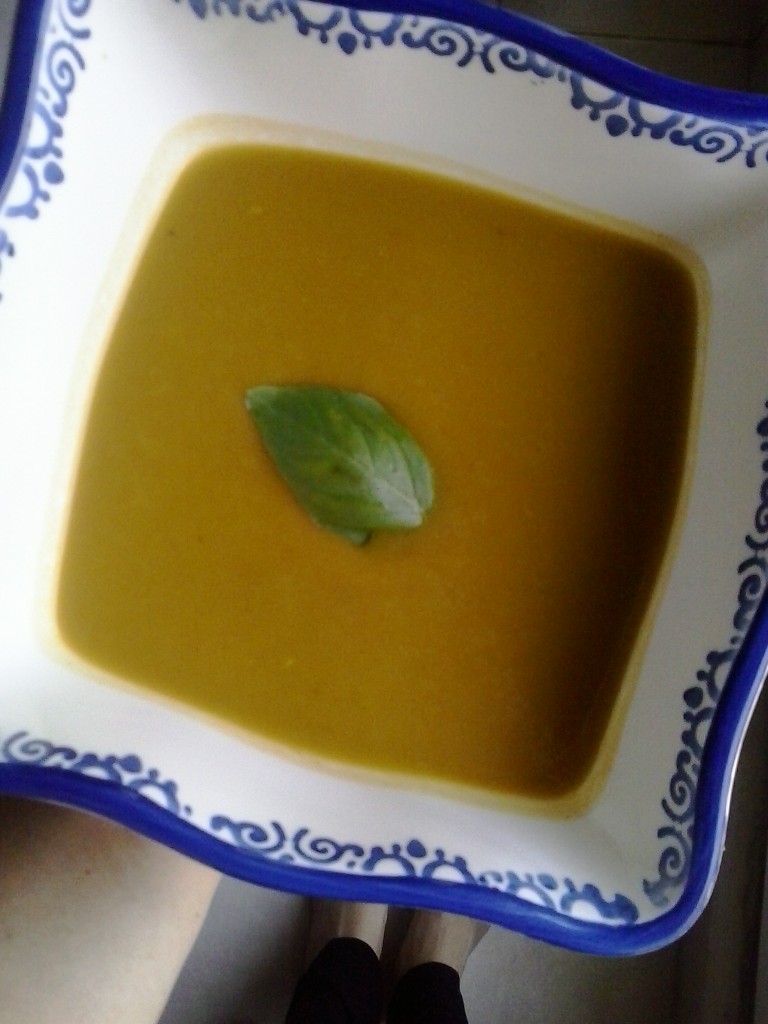 Meatless Monday - Broccoli cream soup
Author:
Andrea from yoganutrition.com
Ingredients
1 tbsp coconut oil
2 carrots
2 celery stalks
1 packet frozen broccoli or 1 big head fresh broccoli
2 Arabian courgette or 1 long green zucchini
1 cube Vegetable stock
Basil leaves
Instructions
Sautée the cut carrots and celery on the oil for a few minutes.
Add the vegetable stock the zucchini and the broccoli and cook until the veggies are tender. Add a few basil leaves, salt and pepper to taste.
Blend all to make it creamy.
Serve with more basil leaves. The basil gives the soup a really nice flavour.
Bon appetit!
Love,
Andrea