This morning (after I had my usual warm water with lemon) I made this delicious red juice to sip on, while listening to some lectures:
1 beetroot, 2 stalks celery, 2 baby fennel, 1 cucumber, 1 carrot, 1 apple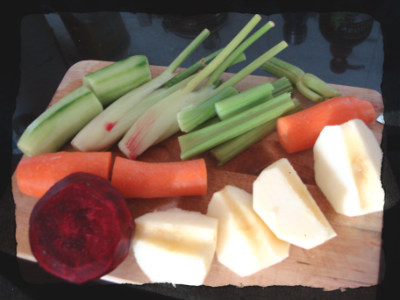 Juice all. Squeeze a bit of lemon if you find it too sweet. Enjoy!