Quinoa is my preferred grain, as it is gluten free and packed with nutrients, especially high in protein. Sometimes there is some leftover quinoa. Here is what you can do with it. I've found this recipe on the O.A. Quinoa box and modified it a bit. The original recipe calls for parmesan cheese, but I replaced it with nutritional yeast instead for some Vitamin B12 and cheesy flavour.
Meatless Monday - Quinoa Burger
Simple and quick gluten free meal.
Author:
Andrea from yoganutrition.com
Ingredients
1 cup of quinoa
1 ½ cup boiling water
2 eggs
4 tbsp nutritional yeast
4 tbsp gluten free bread crumbs
4 tbsp coconut oil
1 tsp cumin
½ tsp black pepper
½ tsp himalayan rock salt
Instructions
Cook quinoa in the boiling water. Remember to rinse it before cooking, so it is easier to digest. Cool down afterwards.
In a bowl mix all ingredients with the quinoa; stir until mixture becomes like soft dough.
Shape mixture into small burgers.
Bake them in the oven at 180 Celsius for approx. 10-12-5 minutes, until golden brown.
Serve it with your favourite salad.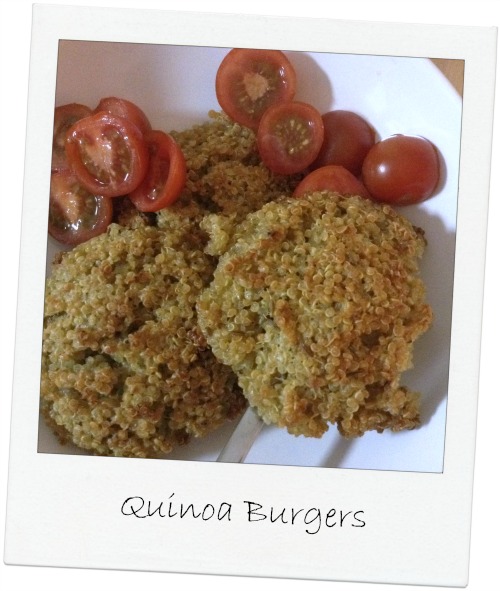 Love,
Andrea