Here is another version in my exploration of vegetarian burger patties. This was inspired by the veggie burgers prepared in Shakespeare's Cafe in Dubai.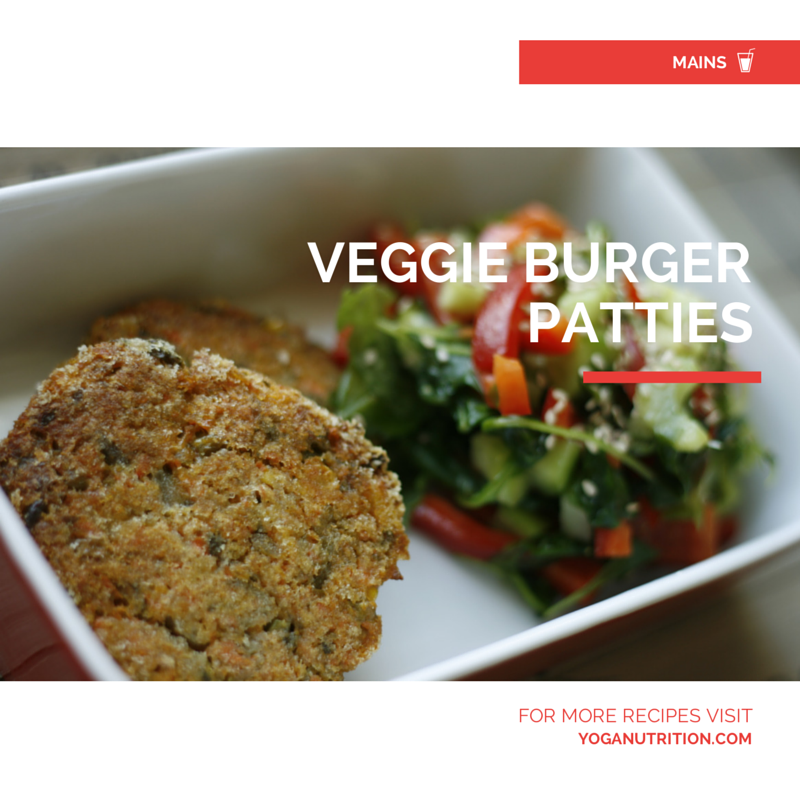 Meatless Monday | Mixed Veggie Burger Patties
Enjoy these veggie patties with a salad, whole grain pitta bread or buns. I mixed rocket, cucumbers, peppers with honey mustard dressing.
Author:
Andrea from yoganutrition.com
Ingredients
250 - 300g mixed veggie (grean beans, peas, carrots, corn - can be frozen or fresh)
1 sweet potato
Half onion
2 tbsp coconut oil
2 tbsp millet flour
2 tbsp nutritional yeast
1 tbsp rice crumbs
Instructions
Cook the veggies and potato in salted water.
Mash it when ready.
Mix in the other ingredients.
Shape palm size patties.
Place them in a lightly oiled baking tray and bake at 180 Celsius for as long you see read 🙂 Turn at half time. Approximately ready in 20 min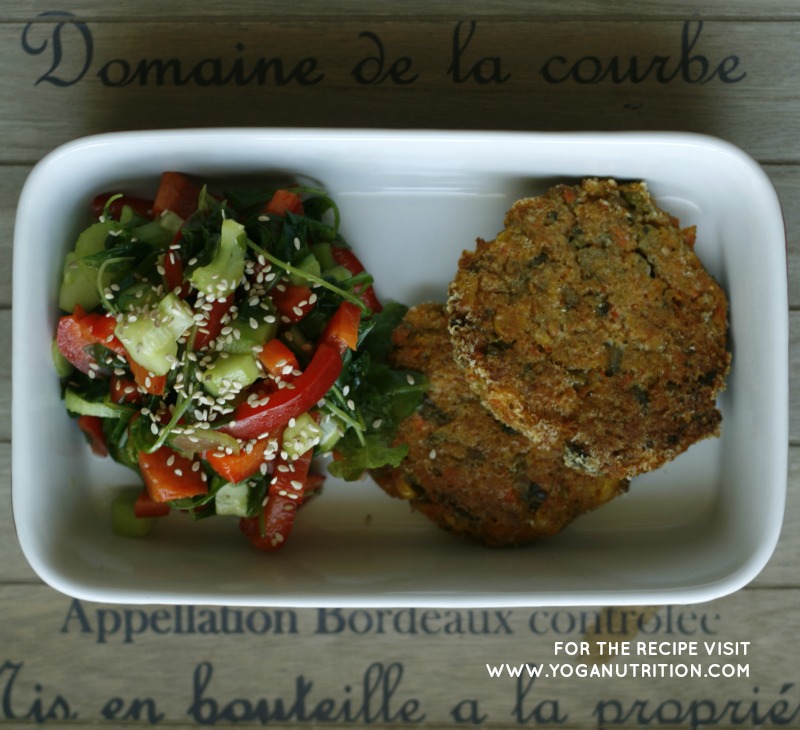 Enjoy!
Love,
Andrea