Are you looking to do yoga somewhere different? I am delighted to let you know that we have found a great location for our upcoming yoga holiday. The lifestyle hotel is in the mountains of Matra in Hungary, surrounded by nature, forest and in close proximity to Hungary's highest point the Kekes (1014 m). (When I was a child, I used to spend some time in the summer holidays there, and loved walking in the forest!)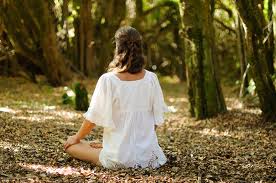 You'll have everything at hand to unwind, relax, rejuvenate and reenergize your body, mind and spirit. Apart from the daily yoga practices, we will do pranayama, different forms of meditations and there will be time for discovering the beautiful surroundings as well.
The yoga holiday is scheduled form 21-26 August. August 20th is a national holiday in Hungary with amazing fireworks in Budapest over the Danube, so you can arrive earlier to get to know the capital with so much history.
All levels are welcome, and if you decide to bring your family as well, there are plenty of activities for them to enjoy even if they don't want to do yoga.
For prices and details click here: Yoga Holiday in Hungary.
Looking forward to welcoming you in Hungary! Contact me if you have any questions.
Get your spot now! 😉