Hope you all had a nice Easter Holidays!
As I am hooked on preparing my own almond milk recently, I also have lots of almond pulp leftover. You can store the pulp in the fridge for couple of days or freeze until you use it.
Almond milk is a great alternative to cow's milk and tastes much better. Almonds naturally contain high levels of potassium and vitamin E as well as a variety of other vitamins and minerals that help grow stronger bones and teeth.
I developed a moist lemon/orange chocolate almond cake recipe to use the almond flour and working on others too 🙂
Ingredients:
Pulp of 2 cups of almond
200g coconut sugar
3 eggs
50g butter
Zest of 2 lemons and one juice (or oranges)
3 tbs cacao powder or dark chocolate (or raw cacao powder)
1-2 teaspoon Soda bicarbonate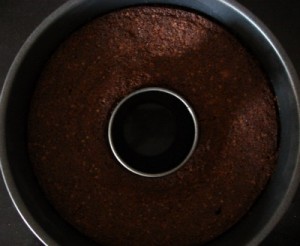 For those who are on candida diet, can also have a little sweetness. Here is the candida version, as my friend prepared it:
Replace sugar with stevia (approx 3 tbs, but taste as you add it, as it is 300 times sweeter than sugar. Stevia is a natural sweetener, from the leaves of the plant stevia. It has almost no effect on the blood glucose)
Replace butter with coconut oil (approx. 2-3 tbs)
Use raw cacao powder
Separate the eggs and whisk the egg whites. Melt the butter than add to the almond pulp. Combine all ingredients, put them in a baking dish and into the oven at 180°C for around 50 minutes, or as you see it's baked.
You'll get a delicious, gluten free, moist treat. Serve it with fresh berries if you like. Yum!