Coming back from holidays we didn't have much in our fridge. I only had to buy some leeks for this simple soup.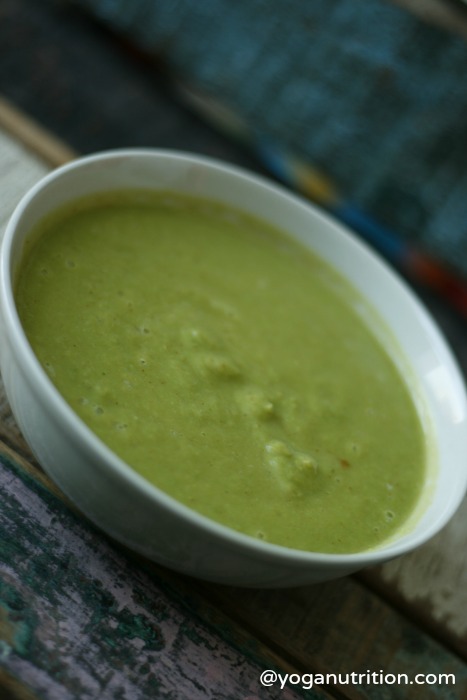 Leek and Pea Soup
Author:
Andrea from yoganutrition.com
Ingredients
1 leek
500g frozen peas
1 cube organic vegetable stock
½ tsp red paprika powder (preferably Hungarian)
1 tbsp coconut oil
Instructions
Clean and slice the leeks.
Sauté them on the coconut oil in a pot.
Add some water, the peas and the veggie stock.
Cook until the peas are tender. It shouldn't take more than 10-15 minutes.
Once ready, blend with a hand blender adding the paprika to it.
Add some salt and pepper if you like.
Enjoy! 🙂