This nori roll is a very simple dinner or quick lunch, if you don't have much time to prepare your meal.
What you'll need:
nori sheets
rocket or baby spinach
cucumbers
peppers
lemon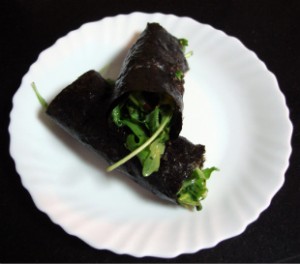 Just combine the greens, sprinkle with some lemon and roll it in nori sheets. Quick and simple. You can even roll up any left over salad you may have from the day before.