This is a super easy, healthy ice cream option that even your toddler can eat, especially as the summer heat kicks in in the desert. It's raw and nutritious.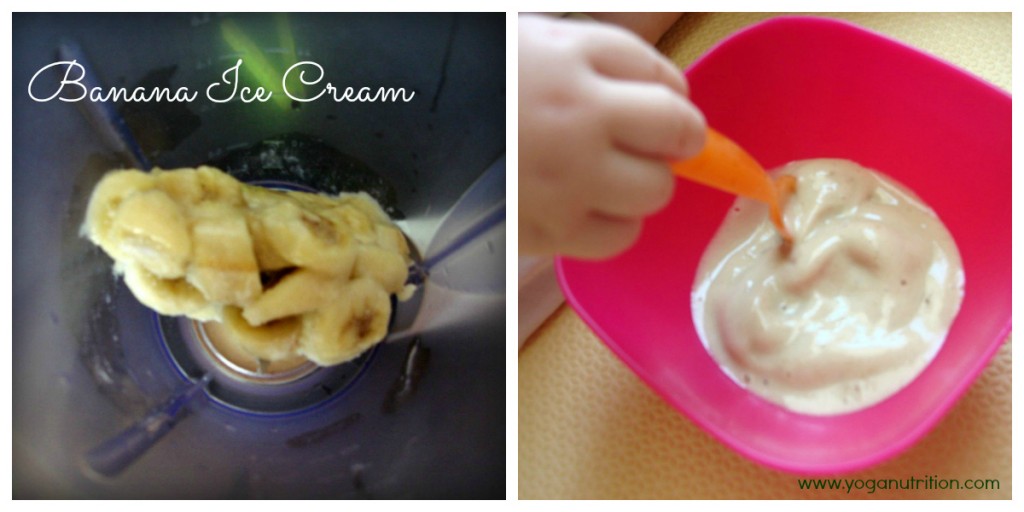 The Simplest Banana Ice Cream
Author:
Andrea from yoganutrition.com
Instructions
Peel 3 ripe bananas
Slice them and put them in the freezer
When frozen, place the bananas into the blender
Blend until smooth
Serve fresh (maybe with some berries) or you can re-freeze in sealed container.
What do your babies like? Would love to hear!