Sauerkraut is a staple food in Hungary. However we eat it usually in cooked form.
Adding raw sauerkraut to your diet will help to keep a balanced gut flora and you'll be able to digest your food easier. For anyone suffering with bloating, fatigue after eating or general digestion issues, then this is a great natural remedy, amongst other great overall benefits. Have a spoonful of sauerkraut before lunch and dinner and feel the difference it makes. It especially helps me if I have sauerkraut before having legumes and occasionally chicken.
Some of the reasons why fermented foods (natural probiotics) are good for us:
restore the good bacteria in your gut
improve digestion
improve anxiety and depression
better absorb nutrients from foods
rich in enzymes
increase the vitamin content
flavours are more intense + easy and inexpensive
See the video for simple instructions on how to make sauerkraut:

The recipe is simple:
1 head white cabbage
1 tbsp Celtic sea salt or Himalayan rock salt
1/2 cup filtered water
jar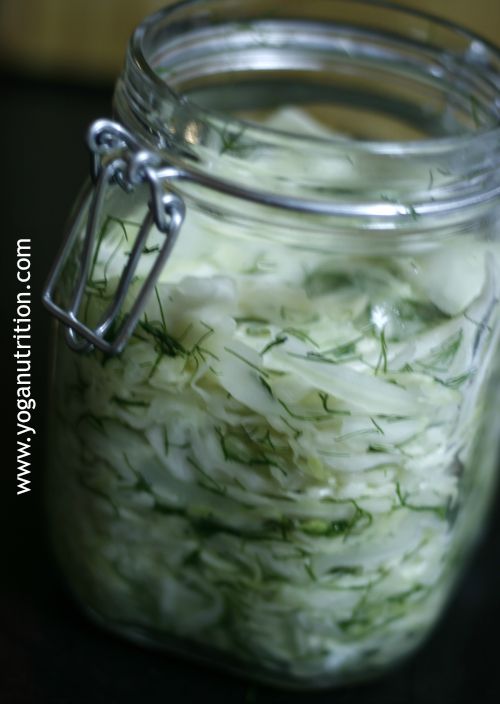 Enjoy and let me know if you've noticed any changes in your digestion after consuming this probiotic rich salad.
Love & veggies,
Andrea