SPIRULINA is such a great superfood. It is a type of blue-green algae which is full of life-giving nutrients such as protein, beta carotene, chlorophyll, antioxidants, minerals and other important nutrients that our body needs. It is also known as one of the best alkaline food, which helps to change weak acidic body condition to a healthy alkaline one.
I personally use spirulina daily for its high (70%) protein content and alkalizing  properties. So great to keep your system in balance! 🙂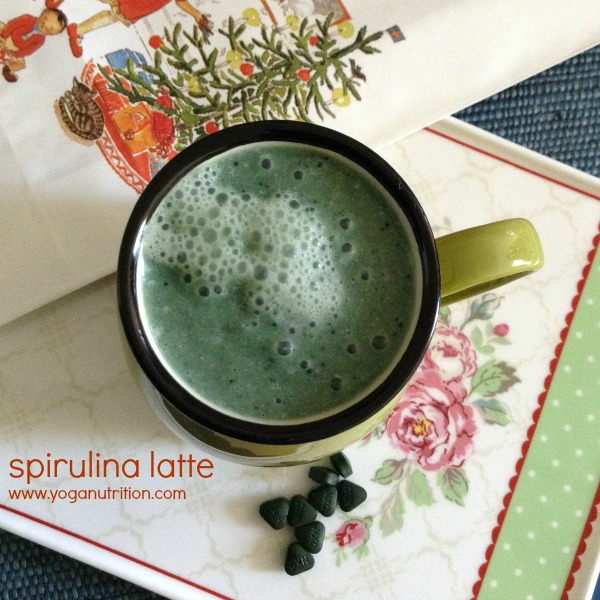 When I was a teenager one of my favourite drinks was banana + milk smoothie. This is a contemporary version of mine that I really enjoy, for its added benefits as well 😉
Spirulina Latte
Author:
Andrea from yoganutrition.com
Ingredients
1 banana
6-8 spirulina tablets (my choice of brand is DXN)
100 ml cashew / almond or rice milk
a dash of cinnamon
a squeeze from a fresh lemon
Instructions
Blend all and enjoy the boost of energy!
Love,
Andrea