Enjoy this yummy, filling, lemony salad.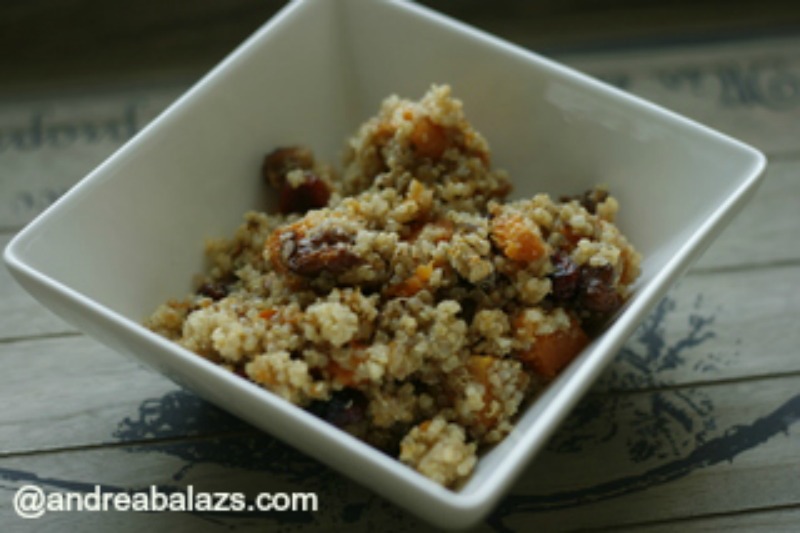 Meatless Monday - Quinoa-pumpkin salad
Author:
Andrea from yoganutrition.com
Ingredients
2 cups quinoa
4 cups water
Organic vegetable stock (optional)
Half a lemon
Smaller sized butternut squash
2 tbsp grapeseed or coconut oil
Herbs of your choice (I used parsley and rosemary)
Black sesame seeds for version 1
Toasted walnuts and dried cranberries for version 2
Salt to taste
Instructions
Cook the quinoa with the water and veggie stock if you wish.
Add lemon juice salt and pepper once it's cooked.
Add fresh parsley.
In the meantime cut the squash into small cubes.
Mix with herbs and oil on a baking tray and roast them for about 15 minutes in a preheated oven at 200 Celsius.
Once the squash is ready mix it with the quinoa.
Version 1: add black and white sesame seeds
Version 2: toasts some walnuts together with the squash when it's almost ready. Add the dried cranberries to the mix.
Simple, nutritious. Serve it warm or cold. Packed with plant protein goodness. 🙂
Love,
Andrea