This is a guest post from the Man in my life :), Warren, who is a Life Performance coach. Here he is talking about, how coaching can benefit children. Enjoy!
_____________________________
It is too often said that kids are our future, and although this may be absolutely true, I believe that this particular phrase is used far too loosely. Without actually taking into consideration what that actually means.
As our little ones grow up, we naturally desire for them to be the best and to attempt the best in whatever activity, sport or field of interest they choose. However because as parents, mentors and or teachers, and coaches, we have a vested interest in their development, which can and generally does blinker our perception and because these children in question want to impress us all, they tend not to express as much as they possibly should, or they could also rely too much on a single source of influence.
Now there is nothing wrong with a parent, or a coach, or a child from following what is considered the norm and generally practiced course of action. Although what is incorrect is when practices change and people do not follow suite, insisting on sticking to the same tried and tested methods, no matter how outdated.
The old adage; "If it ain't broke, don't fix it!" no longer counts! Even if it is still running at maximum output, there are many a number other systems out there doing better and performing longer, even at the same capacity. They just operate more efficiently.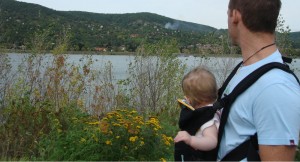 This is where I step in; as an NLP Practitioner and Coach and an experienced Personal Trainer who has worked with kids, from coaching junior lifeguards, to teaching kids how to deal with situations and predicaments in their day-to-day lives, through the TKD Tigers program. I believe and know that kids thrive in an environment where they are stimulated from all possible angles. They are able to absorb and take in so much more and maintain what they have learnt as a direct result of stimulus through hands-on learning and experiencing, where all their senses are fired up.
What I do with the kids that I have worked with, is to condition their bodies, according to their sport of choice. I have found that even though a child may be extremely talented, he or she may not necessarily have the physique or natural strength to carry them through to when they consider going professional or semi-professional, and to deal with this now, will hold them in good stead once they reach that level.
In addition, what goes on inside the head, does not necessarily match what is happening on the outside. Again, a child may have all the talent in the world; however the mental toughness or the desire may not yet be present. With the subtle skills of Neuro Linguistic Programming, we are allowed to overcome any possible challenges and or obstacles, harnessing their inner strength and resolve, ironing out their focus and encouraging that genius to come to the fore.
Now, you, as a parent may be asking the question: "What conditioning does a 10 or 11 year old kid need, and how do you intend going about doing this?"
"Isn't NLP only for adults, what good is this going to do for my child?"
My answer to these questions is this; all my conditioning is done through bodyweight exercises, practicing functional movements and through the use of light strength bands, which have no ill effects on the joints and bones, as normal weights typically would. Only once I know the body is capable of withstanding any significant weight bearing exercises, will I then consider moving in that direction, and then only if it is a requirement for the sport.
Plus, NLP Coaching is useful for anyone and everyone! Every successful individual these days has one, and if one were to look at the behind the scenes of a professional athlete these days, you will almost always find either a mental Coach, or a Sports Psychologist.
So in conclusion; if you have a son or a daughter, who would like to focus on a particular sport and desires to be somebody one day through that sport, you might want to seriously consider looking at the possible potential benefits your child will experience and gain as a consequence of coaching.
About Warren Conolly
Warren is a Master N.L.P. Coach, Personal Trainer and TKD Tigers Coach helping adults and children alike, to reach their true mental and physical potentials. Please call +971 50 4752172 or email to warren.conolly [at] gmail.com to book your initial consultation with him.